Smarter Cost Planning with CATO Essentials
Monday 16th October 2017, 12:00pm - 12:30pm BST
In this free webinar, our expert panellist will give you a taster of some of the huge benefits that having the market leading cost management system can bring to your business.
You will be able to request a CPD Certificate at the end of the webinar.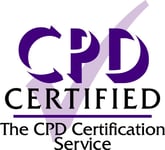 If the registration form on this page does not accept your email address, please use this alternative registration form.
Agenda
Introducing CATO Cost Planning
Setting up an NRM1 Cost Plan
Linking Measured Quantities
Linking External Excel Spreadsheets
Rate Input - Historic Data & Rates Database
Reporting Suite
Audit Trails
Q&A