Making the most out of Flow V7.0 for SuDS design
Tuesday 27th February, 12:00 - 12:45 GMT
Join this webinar to find out best practice in designing individual SuDS structure, cascading SuDS structures and combination of SuDS structures with traditional networks in our Flow V7.0 software.
One of the main goals of using Flow software, is to design drainage systems that achieves an optimal and cost-effective solution. We will demonstrate how to attain this in Flow for both traditional or sustainable drainage networks whilst satisfying requirements from legislation, regulations, standards and guidance. We will also demonstrate how to generate greenfield runoff rates based on UK specific methods and use it as a constraint for post development discharge restriction. Our design will then be hydraulically tested for multiple extreme events to achieve compliance. We will then visualise and animate our network using our latest cutting-edge 3D visualisation and amination tool.
You will be able to request a CPD Certificate at the end of the webinar.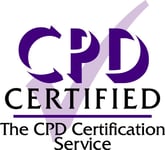 Agenda
Greenfield and Brownfield runoff rate and volume calculation for small catchments

Attenuation capacity estimation with Infiltration

Designing individual infiltration structures such as Soakaways and hydraulically analysing their performance

Integration of sustainable systems with traditional networks

Optimising attenuation capacity

Visualisation of the simulation output

Compliance test & report generation

Q&A Session