Introducing the Causeway Donseed All-in-One Biometric Solution for Construction Contractors
Discover how you can easily manage your workforce in one central cloud-based solution
If you'd like more information about the Causeway Donseed solution please request a callback today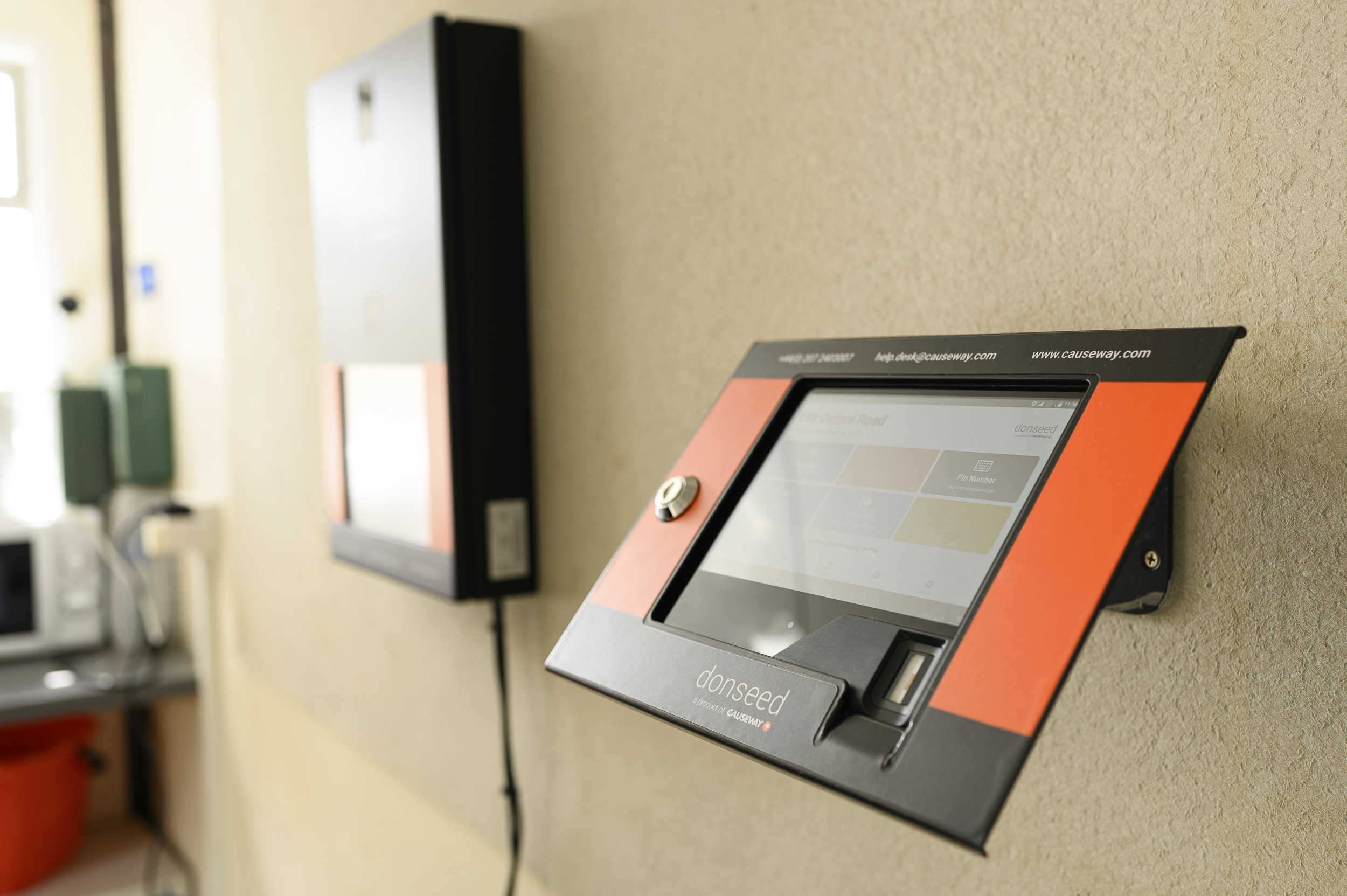 Capture accurate data on site via fingerprint or facial recognition
The Causeway Donseed solution utilises an all-in-one biometric time and attendance device. It is a portable touchscreen tablet with built-in fingerprint recognition and facial recognition technology, enabling firms to benefit from:
Accurate time and attendance records for hours worked
Access to produce exportable reports for the weekly payroll
Real-time visibility of site health and safety compliance
Explore the benefits for each business department
Benefits for Commercial and Payroll Teams
Benefits for H&S and HR Teams
Benefits for Project and Site Teams
Join 200+ contractors using Causeway Donseed biometric technology on site
As a company we want to try and take as much risk out of the business as possible. With the introduction of new technologies and in particular the Causeway Donseed biometric system, this allows us to do that.
KW Bell Group
With facial recognition technology we can now quickly verify identity at the point of sign-in/out on site. This allows the accounts department to process payroll with much more accurate time and attendance data.
VKE Contractors
The biggest benefit we've seen immediately within the business has been a vast improvement in timekeeping, which is making us more efficient and cost-effective.
Swift Brickwork Contractors
The Causeway Donseed mobile app has enabled our business to completely remove paper timesheets. No matter how small our projects are, we now have complete visibility of who was on site, hours worked and more.
Woodlands Site Services