Navigating NEC4: how technology can support the successful delivery of NEC contracts
OnDemand Webinar with Barry Trebes, NEC Tutor & Director, Trebes Consultancy Ltd
What's on the agenda?
Whether you are considering working with the NEC family of contracts for the first time, or would simply like a refresher on what's involved, particularly for NEC4, then this OnDemand webinar is for you. The webinar covered the following topics:
The main challenges of using NEC
What's actually involved
The key benefits and considerations when working within NEC
Key changes since NEC introduction
How technology can support its implementation
Meet the speakers
Barry Trebes, NEC Tutor & Director, Trebes Consultancy Ltd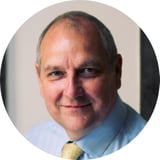 Barry Trebes has facilitated NEC training since 1996 and is a tutor for Thomas Telford Limited, the owners and publishers of the NEC family of contracts.
Barry delivers training and workshops, including bespoke workshops, to a broad range of clients in the UK and overseas.

Since 1985, his experience has ranged across a wide variety of projects including airport, rail, water, power and commercial developments and includes, most notably, the Stansted Airport development, the Heathrow Express Rail Link, CTRL, East London Line and a number of PFI/PPP contracts including the LUL PPP Contract.

His first encounter with the NEC was in 1992 as Senior Commercial Manager on the Heathrow Express Rail Link project, working as a consultant for BAA plc (the earliest major user of NEC). Barry's immense experience of NEC projects has led to him providing training and mentoring to clients, contractors and professional organisations throughout the industry.
Barry is also director of his own consultancy, Trebes Consultancy Ltd, and is co-author of a number of books on the NEC, including: "Managing Reality", which is a five book set on the use of NEC ECC contracts; "NEC3 and NEC4 ECC: Role of the Project Manager" and "NEC3 and NEC4 ECC: Role of the Supervisor".
Juan Simpson, Senior Product Manager, Causeway Technologies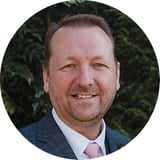 Juan Simpson has extensive construction industry background and has been with Causeway Technologies for 15 years. Juan works closely with our customers to implement software and solutions that reduce costs, increase profitability and provide operational performance improvements. His role within the product team means that he is continually improving the use of Causeway solutions to maintain and increase benefits to the industry.
Aaron Ferdinand, Enterprise Solutions Manager, Causeway Technologies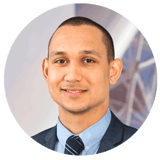 Aaron Ferdinand has almost 15 years experience in the construction industry and has been with Causeway for 12 years. His extensive knowledge and experience has seen him work with some of the largest companies in construction to realise their digital transformation goals - Balfour Beatty, Kier, Morgan Sindall, Barratt Homes, Galliford Try, Wolseley, J Murphy, to name but a few. Aaron has worked across a number of our solutions including e-Invoicing, Supply Chain Management, Commercial Management, and Digital Field Services.
Ready to learn more?
Overall, the use of technology can significantly improve the efficiency and effectiveness of NEC4 project management, helping to deliver successful outcomes.