How to produce NEC compliant applications for payment in your organisation
OnDemand Webinar with James Vernon, Partner at Beale&Co
What's on the agenda?
If you are working on a project that's underpinned by an NEC4 contract, you'll need to make significant efforts to manage how you monitor and forecast your project costs to comply with the contract and get paid. The webinar covered the following topics:
What is NEC?
How to produce NEC compliant applications for payment including:


Early warning
Compensation regime
Entitlement to payment

How technology can support its implementation
Q&A
NEC contracts have played a big role in improving project management within the construction industry, but the requirements on contractors can make it difficult to accurately manage cost and value across multiple contracts in order to get paid. This online webinar is designed for commercial, quantity surveyor, contract and project teams.
Meet the speakers
James Vernon, Partner, Beale&Co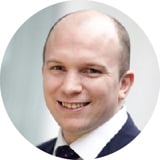 James has been working with the leading contractors and suppliers in the construction industry for the last 15 years. He advises on a range of matters from small fee claims to high value, multiparty construction and engineering actions in the UK, Ireland and overseas. James also advises clients on contractual and strategic/commercial issues that arise during a project.
Juan Simpson, Senior Product Manager, Causeway Technologies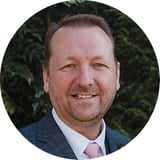 Juan has extensive construction industry background and has been with Causeway Technologies for 15 years. Juan works closely with our customers to implement software and solutions that reduce costs, increase profitability and provide operational performance improvements. His role within the product team means that he is continually improving the use of Causeway to maintain and increase benefits to the industry.
Ready to learn more?
Overall, the use of technology can significantly improve the efficiency and effectiveness of NEC4 project management, helping to deliver successful outcomes.