NEC3 vs. NEC4 - what's really changed?
OnDemand Webinar with Kirsteen Milne, Legal Director at Brodies LLP
What's on the agenda?
Whether you are considering working with the NEC family of contracts for the first time, or would simply like a refresher on what's involved, particularly for NEC4, then this OnDemand webinar is for you. The webinar covered the following topics:
What is NEC?
The top 5 changes within NEC4
How NEC3 compares to NEC4
Examples of NEC4 in practice
How technology can support its implementation
The latest iteration – NEC4 – was published by the Institution of Civil Engineers (ICE) in June 2017. The ICE described NEC4 as an "evolution, not a revolution", so if you've previously used NEC3, the latest version won't represent a huge learning curve.
However, there are a number of significant changes in NEC4, which this webinar addressed.
Meet the speakers
Kirsteen Milne, Legal Director, Brodies LLP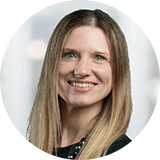 Kirsteen has a masters in construction law (with distinction) and is dual qualified in Scotland and England and Wales, having over 15 years' experience in providing advice on all aspects of construction work, acting for employers, contractors and sub-contractors in the private and public sector, drafting and negotiating bespoke contracts and all major forms of industry standard contracts (JCT, SBCC, ICE, NEC, IChem , FIDIC etc).
Juan Simpson, Senior Product Manager, Causeway Technologies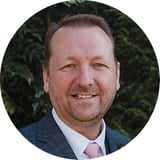 Juan has extensive construction industry background and has been with Causeway Technologies for 15 years. Juan works closely with our customers to implement software and solutions that reduce costs, increase profitability and provide operational performance improvements. His role within the product team means that he is continually improving the use of Causeway to maintain and increase benefits to the industry.
Ready to learn more?
Overall, the use of technology can significantly improve the efficiency and effectiveness of NEC4 project management, helping to deliver successful outcomes.