Be the first to find out what's new in Flow V7.0
Wednesday 28th March, 12:00 - 12:45 BST
Join this webinar to find out about the new advances in Flow V7.0 to help our valued customers achieve an optimal and cost-effective traditional and sustainable drainage design. Whilst satisfying latest requirements from legislation, regulations, standards, specifications and guidance.
We will demonstrate our innovative approach to hydraulically simulate a flow through both a conveying infiltration and non-infiltrating structures, to the ability to accurately and easily model lateral drainage network, we will showcase how and why the new features in Flow V7.0 will help you achieve a more robust, optimal and cost effective drainage design.
You will be able to request a CPD Certificate at the end of the webinar.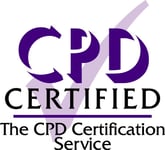 Agenda
A fresh approach to lateral drainage design
An innovative way to model flow through infiltration & attenuation structures
A more robust way to Import and Export legacy data
What about modelling blocked foul network?
Making the most out of Flow V7.0
Q&A session