Causeway Tradex: e-Invoicing for construction
Tradex is a complete e-invoicing solution designed and built for construction finance, delivering documents directly to your ERP if an invoice meets your predetermined requirements. It also enables invoice approval workflows, self-service invoice status and reconciliation capabilities and more.
1. Introduction to the Causeway Platform
2. Tradex Transaction Exchange Overview [7:00]
3. Software Demonstration [21:40]
Transform your Accounts Payable Department using Tradex
With Causeway's e-Invoicing platform, Tradex, your AP team will remove the need to manually rekey invoices. On average in the UK, 3.6%* of invoices are inputted incorrectly, causing considerable financial risk.
Avoid the costs attributed to manually processing invoices and allow your Accounts Payable (AP) team time back to work on value-added tasks such as:
Paying your suppliers on time
Reconciling accounts
Aiding your credit control team with cash collection
Ensuring Accuracy
*Accounts Payable Association


Improve efficiencies
Removing manual processes frees up more time for value-add activities for accounts payable staff
Automated matching and reconciliation
Fully automated 3-way match of PO's, GRN's and invoices
Comply with Prompt Payment Code
Greater visibility means suppliers can be paid on-time with reduced supplier disputes
Reduce Operating Overhead
Realise savings of more than 50%, on average, on the cost associated with processing invoices manually
Foster Stronger Relationships
Faster payments and easier, more reliable real-time status updates mean better and more profitable relationships
We complement your ERP
With over 20 years experience, we've integrated into every finance system on the market - and we can show you how
Who is already using Tradex…
Whether you receive high or low volumes of invoices, Tradex can work for you - Join our customers and your supply chain for prompter payments and instant ROI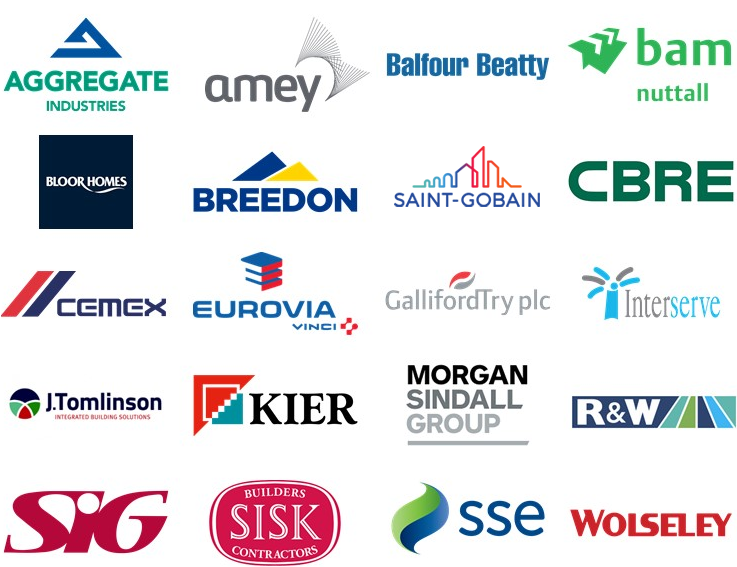 What our customers are saying
See how Causeway Tradex is helping to transform construction finance and increase accounts payable team productivity.
e-Invoicing is faster, easier, more precise and saves both Balfour Beatty and our suppliers administrative hassle [by] standardising the format invoices are received in, meaning that they can be processed more quickly and with fewer errors and delays, rendering redundant the time and costs associated with other ways of invoicing, ensuring prompt payment of our invoices.
Leo Quinn, CEO, Balfour Beatty
Causeway stood out for a number of reasons. Critical was their focus on the commercial and operational requirements of a contracting business, which is where R&W's profits are won or lost.
Aaron Drury, Head of Finance R&W
Tradex and the e-invoicing platform have allowed us to really streamline our AP processes. It has allowed us to get visibility and control on everything that is coming into our business from an invoicing point of view and reduce the risks of fraudulent practice and to make sure our supply chain get visibility of their status through the status module that Tradex provides.
Keith Aldrich, Supply Chain Director, Eurovia