Professional Design Suite: A Year in Review
Wednesday 6th of December, 12:00 - 12:45 GMT
Causeway Professional Design Suite (PDS) provides powerful, easy-to-use tools covering all aspects of earthworks, development site infrastructure, and highway design.
The software incorporates modules for highway design, volumetrics, alignment design, overlay design, drainage design and vehicle path analysis, as well as functionality for creating road markings and designing traffic signs. With its intelligent 3D modelling capabilities and powerful integration functionality, PDS also delivers all of the benefits of Building Information Modelling (BIM) to the civil engineer.
Join us for this 45-minute web session where you will learn about the enhancements we have made to PDS in 2017.
You will be able to request a CPD Certificate at the end of the webinar.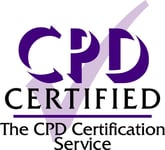 Agenda
PDS Bundles and Causeway Licence Manager
Overview of PDS modules and how the Auto Update enhances workflow
Digital modelling
Alignment design
Advanced design
Drainage design- including integration with Flow

Greenfield runoff calculation for small and large catchments
Pre and post development design analysis for a detailed drainage network
Compliance reports and approval checks

Drive- vehicle path analysis package
Line & Sign- how to undertake road marking and traffic sign design in PDS
Q&A session